Industrial Wear Resistant Zirconia Ceramic Ball Valve
The ceramic ball valve is made of advanced grinding equipment via the state of the art technology. It`s characteristic of high precision roundness, excellent working surface, high chemical stability and superb hardness (hardness is second only to diamond, Rockwell hardness to be HRC90).
It can obtain a desired the sealing performance after docking between ceramic ball and valve seat utilizing the self-lubrication of zirconium oxide ceramics. the valve seat, the self-slip property of the structural ceramic is utilized, The ball valve and the valve seat have extremely high wear resistance, corrosion resistance, erosion resistance, good heat insulation and small thermal expansion. It has been overcome the problems that are easy to leak, large torque, and not resistant to corrosion. Therefore, the service life is superb long, which is 2-4 times that of titanium alloy valves and Monel valves.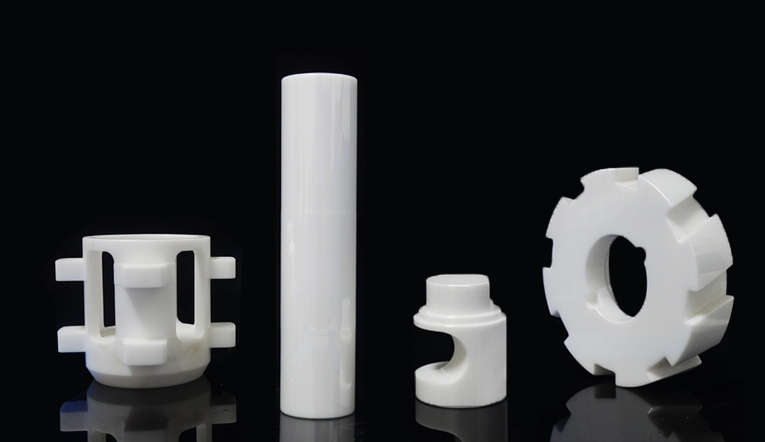 Production capability
| | | | |
| --- | --- | --- | --- |
| Max.achievable length | 1000 mm | Flatness | 0.002 mm |
| Max.achievable diameter | 500 mm | Roundness | 0.003 mm |
| Tolerance. of Inner diameter | 0.005 mm | Concentricity | 0.003 mm |
| Tolerance. of outer diameter | 0.001 mm | Roughness | Ra 0.025 |
| Finest liner straightness | 0.01 mm | Perpendicularity | 0.003 mm |
Features:
●Superior wear resistance ..........●High temperature resistance.............. ●No corrosion, anti-chemistry............ ●Self-lubrication with low friction
Our strength:
●Competitive price for standard parts............................................................. ●Sufficient stock level for standard types
●Quick response with flexible delivery...............................................................●Prototyping to mass production capability
●Providing or proposing a optimized solution
Customers' benefit

●Cost effective and cost down●Low stock level with saving cost ● Flexible production schedule ●Support very small batch or trial order
●Offering technical information and consultation.
Related products

Our advantage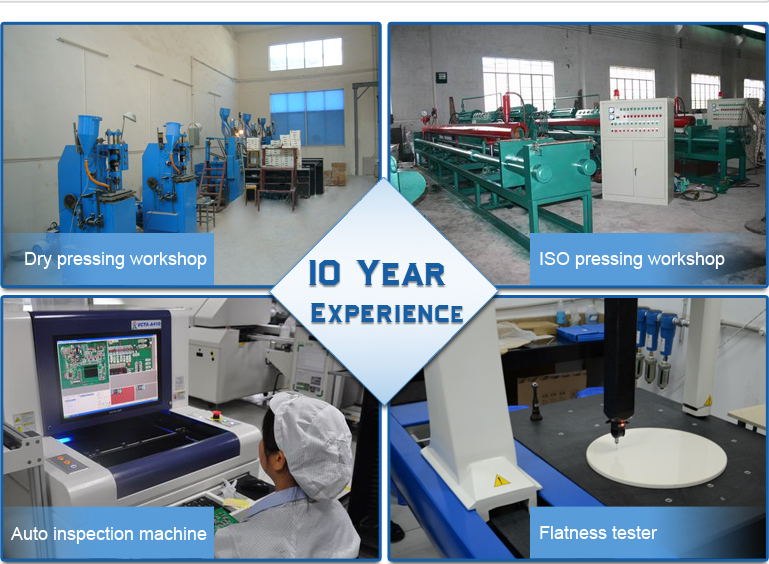 FAQ
Q 1: Why choose us?
A: The quality, the covered payment can be guaranteed. In case, the quality out of specification, we accept refund without any premise.
Q 2: Do you support customized zirconia ceramic ball valve?
A: Yes, we offer a variety of ceramic plunger and piston with our in-house comprehensive manufacturing equipment.
Q 3: Do you supply standard zirconium oxide ceramic ball valve?
A: Yes, we supply many different sizes, many different specification on-shelf ceramic ball valve.
Q 4: What's payment method, payment term you accept?
A: We accept T/T, Paypal, Western Union, MoneyGram, Credit card. The payment term could be negotiated.
Q 5: Can you offer samples for test?
Yes, we could offer free samples for test when it's standard part with stock.